As a small business, our people are the heart of our company and the reason for our success. We take great pride in taking care of our diverse team by providing them with the benefits and company culture they deserve.
Whether you work in our Raleigh, North Carolina headquarters or remotely, we strive to provide our talented teammates with benefits that not only meet but exceed their needs and expectations.
Here are some of the benefits we provide to our employees that make Secmation such a great place to work:
Hybrid work from home capabilities
Flexible working hours
Competitive Pay
Company Equity
Health, Dental, and Vision Insurance
PTO
Life Insurance
Long and Short-Term Disability Insurance
Retirement Benefits
Paid Maternity/Paternity Leave
Military Leave
Professional Development Opportunities and more!
If you are interested in the opportunity to be a part of our amazing team and surround yourself with talented individuals, please click the link below to check out our open roles.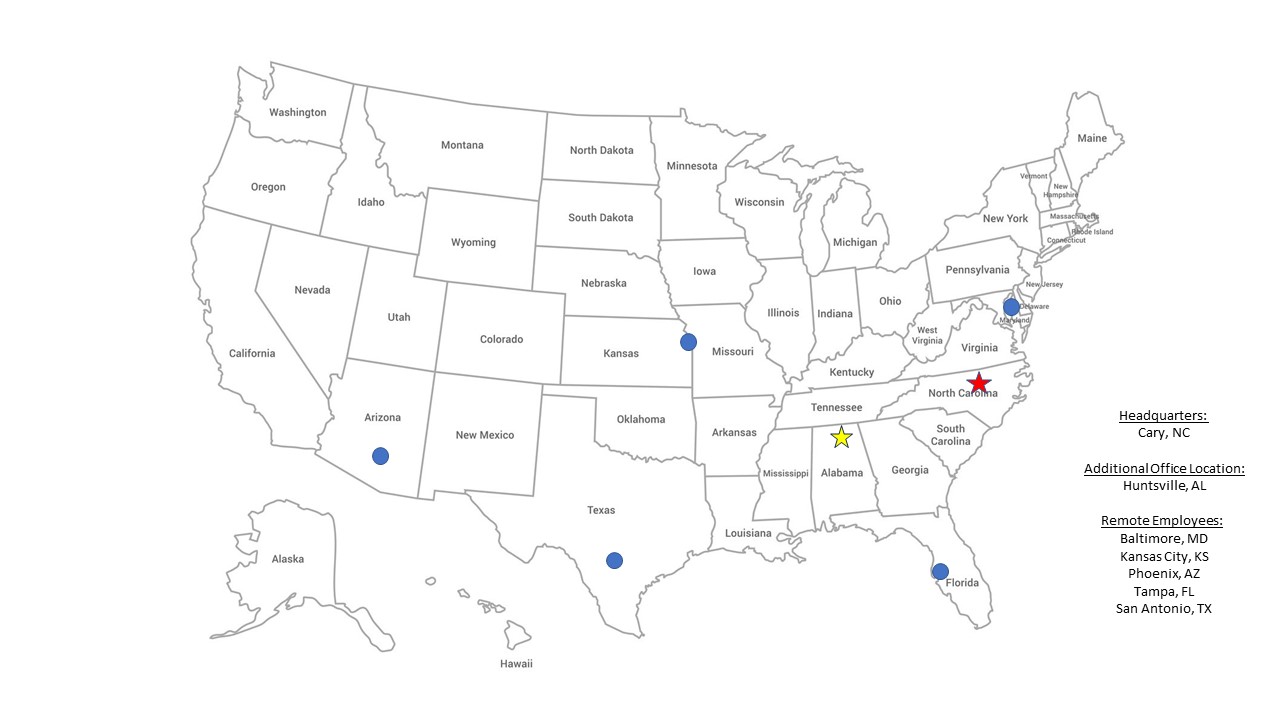 Interested in relocating for one of our career opportunities? Raleigh, North Carolina, is one of the fastest growing technology hubs in the US. It is known for its high quality of living and rapidly expanding opportunities for technical professionals.